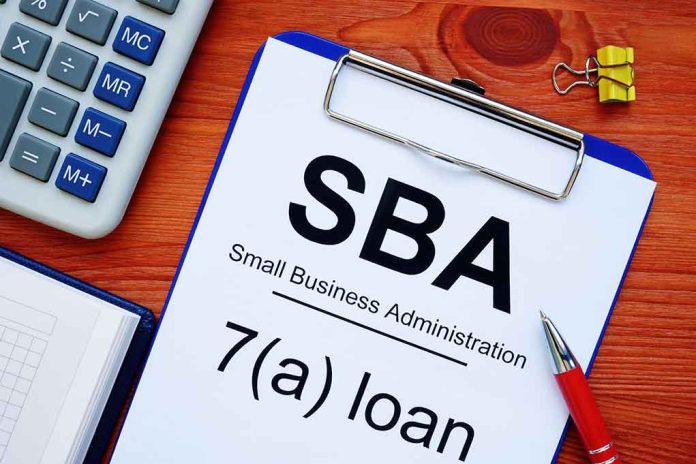 Every Small Business Owner Should Know About This Financial Resource
(UnitedVoice.com) – Accessing funding is one of the biggest obstacles someone who wants to start up or grow their business faces. The Small Business Administration (SBA), through nonprofit lenders, helps solve this problem by providing small loans to eligible businesses with flexible repayment options.
If you want more information about this program, read on.
SBA Microloans?
The SBA Microloan is a program that provides the capital of up to $50,000 for startups or the expansion of small businesses and non-profit childcare centers. These loans are designed to be paid back in a short time, with the maximum loan term being six years.
The average amount of a microloan is $13,000, and the program provides more than just financing. Interest rates on these loans range from 8% to 13%. The amount may be eligible for depends on the type of business you have and your credit rating.
How Does the SBA Microloan Work?
The SBA Microloan program is available for nonprofit childcare centers and small for-profit businesses that have trouble receiving loans from traditional lenders. Historically underserved communities such as minorities, women, veterans, and other low-income groups are prioritized.
This program offers business consulting services and guidance as part of the package. Prior to receiving a loan, you will likely be asked to work with a loan advisor since the program is run by intermediary lenders, who use SBA guidelines and funding to assist eligible borrowers.
Who is Eligible for an SBA Microloan?
All for-profit small businesses and nonprofit childcare centers that meet the SBA's requirements are eligible to apply for the program. While the SBA does not review the loan applications, it sets the basic requirements intermediary lenders use to determine eligibility.
Requirements may vary slightly by area, but there are some basic requirements that applicants must meet. They are:
Registration and Location
SBA microloans are only available to small businesses registered and located in the United States and its territories. The program provides for-profit businesses, and eligible non-profit organizations are able to apply through intermediary lenders.
Criminal History
To be eligible for an SBA loan, borrowers must demonstrate good character. A prior conviction of an individual or their employees of crimes like fraud or embezzlement will likely prevent them from receiving an SBA microloan. Additionally, those convicted of crimes against children may not receive loans for a childcare center.
Financing
SBA microloans are only eligible to those who cannot borrow from other sources. They must be able to prove that they failed to secure financing from other lenders.
The requirements and eligibility criteria will vary between lenders. Some may even require you to participate in planning or training sessions prior to approval. Some common lender-specific requirements include:
A detailed business plan outlining how the funds will be utilized and projected revenue.
An average credit rating or absence of issues like foreclosures and bankruptcies
Some type of collateral
Using The SBA Microloan Funding
An SBA microloan is offered to small businesses with good credit ratings and business plans who are seeking between $500 to $50,000. These funds can be used to start a business or grow an existing one. Businesses needing help with purchasing inventory, repairs and upgrades, supplies, furniture, and machinery can apply for these funds. An SBA microloan is not available to repay existing debt or purchase property.
How to Apply for an SBA Microloan
The first step to applying for an SBA microloan is to find SBA-approved lenders. You can do this by using the SBA intermediary search tool available on their website. Once you have chosen a lender, they will help you with the next steps for applying.
Copyright 2023, UnitedVoice.com