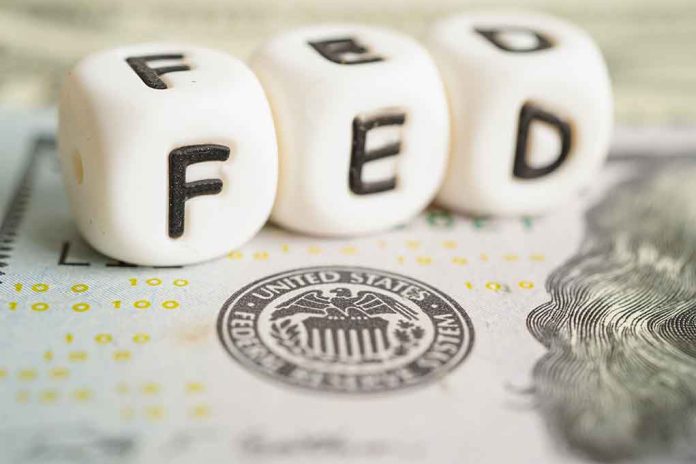 Have You Checked Out These Federal Assistance Opportunities?
(UnitedVoice.com) – Life can be unpredictable. In the wake of the pandemic, many people found themselves unable to fend for themselves and their families. Fortunately, the federal government has created various programs to help struggling Americans get back on their feet. You may qualify for one or more of these assistance programs depending on your needs. If you or a loved one needs assistance, read on to find out more about these programs.
Some Common Programs Available to You
Temporary Assistance for Needy Families (TANF)
The Temporary Assistance for Needy Families (welfare) is another federal program offered to struggling families. Enacted in 1996, TANF replaced the Aid to Families with Dependent Children (AFDC) program.
This limited program is designed to provide temporary emergency assistance to help families get back on their feet. Most families can get up to five years of assistance in their lifetime.
The Housing Voucher Program
This program is perhaps the most commonly utilized housing assistance program in America. Also known as Section 8 housing, this program has provided 2.2 million renters with over 1.2 million housing units. Families or individuals who qualify for Section 8 Housing can receive full or partial housing benefits depending on their financial status. Properties that are eligible for this program can include:
Apartments
Single-Homes
Duplexes
Townhouses
Qualifying for Section 8 housing requires you to prove you are struggling financially by analyzing your eviction history, income level, family size, and citizenship status. Be sure you accurately report this information, as they will be double-checking.
Low Income Home Energy Assistance Program (LIHEAP)
The Low-Income Home Energy Assistance Program is a federal assistance program that provides a one-time payment to eligible households, which they can use to catch up on their energy bills or repair energy-related equipment. Eligibility requirements differ by state, as the cost of living does. If you want to find out if you are eligible for LIHEAP, contact your state or tribal office for more assistance. You can also call the National Energy Assistance Referral (NEAR) office Monday through Friday toll-free at 1-866-674-6327.
Medicaid
Medicaid is a federal assistance program designed to provide healthcare to qualifying households in the United States. The primary purpose of this program is to reduce the number of people in the U.S. living without healthcare coverage. Due to the differing cost of living, the individual states will determine the eligibility requirements and provide benefits while still following the minimum federal guidelines. Depending on your family size, income level, and age, you may qualify for low-cost or free health care. Contact your state's Medicaid office to learn more about eligibility requirements and available coverage.
The Supplemental Nutrition Assistance Program (SNAP)
SNAP is a federal food assistance program offered to low-income families. Its primary purpose is to provide funds to cover the cost of food. This program covers the most significant number of participants, helping to reduce food insecurity across the U.S. This program helps families facing food insecurity have the budget to afford nutritious food while not sacrificing other expenses. If you are interested in applying for benefits, check with your respective state agency, as each state has specific requirements. Some agencies allow you to apply online, while others will require in-person applications.
Apply for Federal Assistance Programs Near You
Life can be almost overwhelming at times. These programs are there to help you quickly get back on your feet. If you need assistance, apply for these programs. Beware of scammers that masquerade as helpful people or agencies.
Copyright 2022, UnitedVoice.com