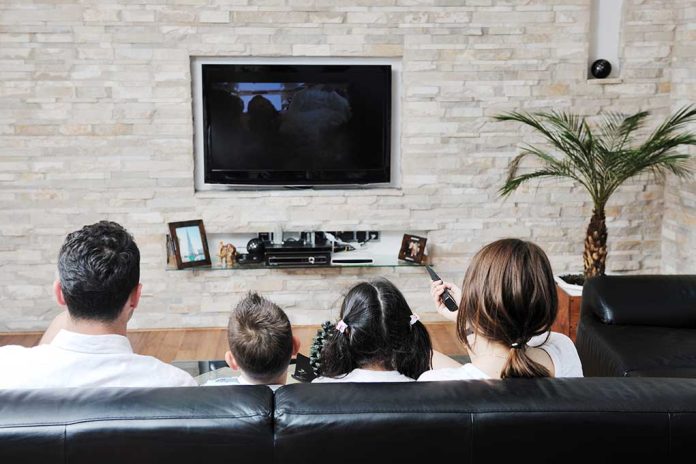 (UnitedVoice.com) – For better or worse, television plays a major cultural role in the US. The TV brings families together to listen to the news, learn about world events, get educated, and occasionally lose themselves in the latest amazing television shows and movies. New content can be incredibly thrilling, but there's just something special about these tried-and-true classics. That's why people keep watching them time and time again.
Little House on the Prairie: Follow the adventures of the pioneering Ingalls family as Ma, Pa, Laura and Mary strike out across the American prairie in search of freedom and opportunity. You can tune in to this time-honored treasure via Prime Video.
The Waltons: Watch the Walton family come together to work through life's many hurdles from their Depression-era home in the pristine Blue Ridge Mountains. Jump into this heartwarming classic on Prime Video or Apple TV.
The Golden Girls: In this hilarious late-80s sitcom, four women in their golden years move in together in a Miami home. The resulting shenanigans and comedic hijinks come with a healthy dash of close friendship and love. Watch it on Hulu or Disney Plus.
The Sopranos: This gritty drama follows the life of Tony Soprano, a fictional New Jersey mob boss who suffers from anxiety attacks that force him to see a therapist. The surprisingly compelling plot will have you feeling a mix of emotions along the way. It's available on HBO.
Game of Thrones: While the final season left some people disappointed, Game of Thrones remains an incredible achievement in television history. From emotionally charged royal court politics to fast-paced action, author George R. R. Martin's incredible worldbuilding creates a low-fantasy epic for the ages. See it on Amazon Prime.
Want even more? Honorable mentions include Gilligan's Island, I Love Lucy, The Twilight Zone, Full House, The Wire, Mad Men, and Breaking Bad. These binge-worthy bastions of delight will provide you with hours of entertainment right from the comfort of your home.
Copyright 2022, UnitedVoice.com