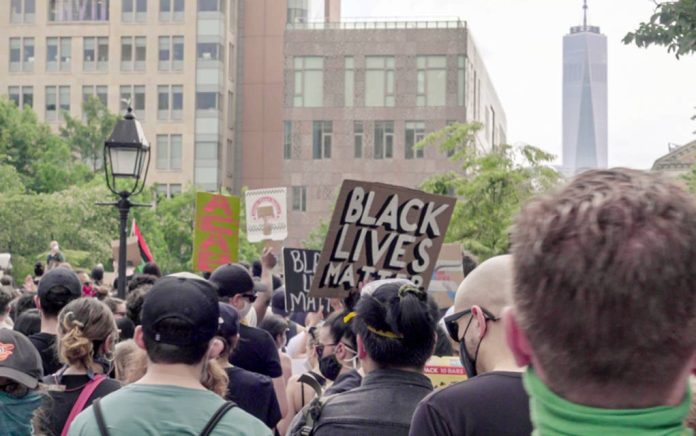 (UnitedVoice.com) – People donate to a "good cause" in an effort to support what they stand for — and they expect organizations to use the money responsibly. But the sad truth is that charity scandals and scams are all too common in our world. Even if you do your research and ensure that you know who a charity is, can you really be sure where your money goes?
That's the question that recently skyrocketed ActBlue into the spotlight.
A Look Into ActBlue
ActBlue is a nonprofit organization and crowdfunding platform that mostly serves Democrats, progressives, and other Left-leaning charities and political groups. Its goal is to "empower small-dollar donors." We took a closer look into their 2020 expenditures to examine exactly where most of the funds raised actually go.
The report's revealing data shows that over $700 million alone was allocated to 10 different Democratic Campaigns. What some are questioning, however, is did all that money come from people who donated to those campaigns?
Is it possible money was drawn from somewhere else?
In ActBlue's "Fine Print" section, we learn even more about their background processes. One part, titled, "Re-designation of Contributions," states the following:
"In the event a campaign or committee (a) fails for 60 days to cash a check from ActBlue which includes your contribution (after ActBlue makes repeated attempts to work with the campaign to ensure all checks are cashed), or (b) affirmatively refuses a contribution earmarked through ActBlue, your contribution will be re-designated as a contribution to ActBlue."
In layman's terms, this means any unclaimed or refused money may be kept by ActBlue for any use. And that might be a problem for people who don't want to support other groups.
Black Lives Matter Possible Tie In
Black Lives Matter has multiple fundraisers on the ActBlue website. The amount of support this group gets around the United States would suggest that they receive overwhelming donations. But the sketchy part is that the website contains little to no evidence of the fact that BLM ever received money — period. So, where is it going?
On the popular blogging website Reddit, Managing Director for Black Lives Matter, Kailee Scales, posted an "Ask Me Anything" thread for anyone with questions about the cause. She answered almost every query except for one. User Thurman_Mermanz asked her to clarify where the donation money is going and how they allocate it… only to be ignored.
Summary
In addition to working with BLM, ActBlue provided a fundraising platform for the Sanders campaign in 2016 and did so again prior to the Left-leaning senator ending his 2020 race. They're also serving as a fundraising platform for Biden 2020. The problem is, it's difficult to know how much money donated to each cause is actually getting to the right place and how much is being filtered through to the Democrats because of the lack of transparency.
Is this a problem, or just a coincidental loophole? We can't make those conclusions without more proof. But one fact is certain: only ActBlue knows for sure.
Copyright 2020, UnitedVoice.com