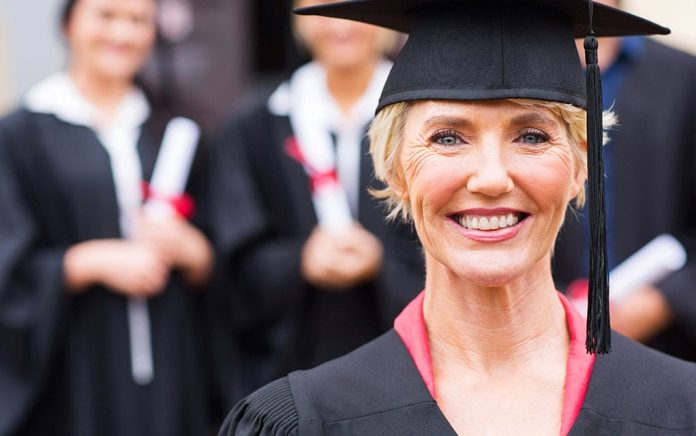 Over 65? Planning to retire soon? Here's a bit of uncharacteristically good news to brighten up your weekend. No matter which state you call home, you can very likely go back to school and gain new skills.
And it just might be free.
What do YOU want to LEARN?
Key Points
Continuing education is an important part of staying competitive in the workforce. Most studies show that people begin to lose their competitive advantage after they reach retirement age, but this isn't a product of age; instead, it's often an issue of affordability in upgrading.
In fact, college and university are more expensive in 2019 than they ever have been before. While it was totally possible to attend college without even working back in the 1950s, it's almost unheard of these days unless you come from significant money.
This puts retirees, who are often already pinching pennies to ensure a comfortable retirement, in an awkward position. Do they invest $20,000 to stay competitive in a workforce they may leave just a few short years later, or call it a day and retire early?
The reality is that either decision may not be necessary. After taking a deep dive on options across the country, we found that nearly every state offers at least a baseline of free access to education for retirees.
The Bernard Osher Institute, which provides post-secondary scholarship funding to lifelong learners, maintains a list of nearly 100 state and private schools that offer free education. These aren't second-rate names, either; listings include Arizona State University, University of California, Berkeley, Penn State, and Duke.
How the programs work differs by state and by organization. For example, the state of Alabama simply provides all seniors with up to two free years of education at any community college within the state. All you have to do to apply is contact your chosen school's financial aid office.
Florida also waives tuition for over-60s, but classes do not award actual credits and programs are often waitlisted. Boise State University in Idaho, on the other hand, isn't free; they let seniors pay just $5 per credit hour instead. And all of Oklahoma's State Universities waive tuition for people over 65 years of age – though space can be limited.
The full list of colleges and programs is much too long to share here without overwhelming our readers with info. But the sheer volume of options is very revealing as it means you're far more likely to find an option than not when you look. Start by contacting local community colleges and state schools and you just might find your life changing right before your eyes!
If you're ready to leave the workforce, don't be too quick to dismiss the idea of going back to school. Instead, now might be the perfect time to study something you're interested in, just for the sake of personal satisfaction.
If you're planning to reach out to your local schools about free education, we'd love to hear how it goes. Let us know in the comments.