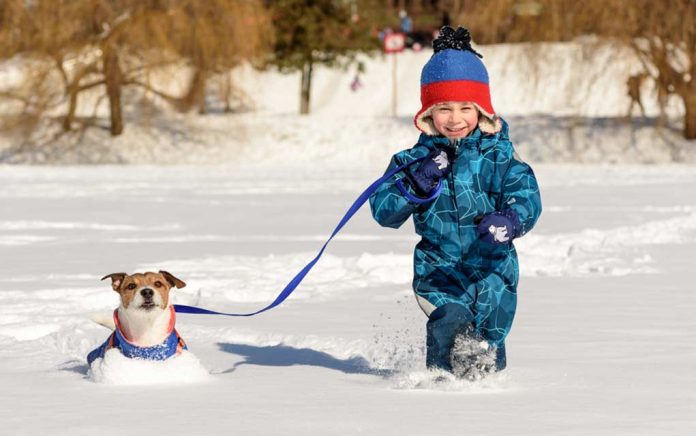 There's no getting around it, winter is here. Your first reaction may be to hunker down near a cozy fire and hibernate, but thus, life must go on. No sense in shivering, keep your day in full gear with some gadgets that will make life a little easier. Whether you live where the air plummets into the negatives or just barely near freezing temps, these items are sure to come in handy.
Keep Devices Charged and Ready to Go
The blistering cold air not only takes its toll on us humans, but it can also drain electronics much faster. Keep them charged and ready to go with the Pebble Verto Pro Portable Power Bank Charger by Veho. This is a 3,700mAH capacity battery pack and works on most devices.
It's perfect for your smartphone, laptop, tablet and other USB portable units to boost battery power. The best part? It can charge multiple devices simultaneously. Prices range from $30 to $80 depending on the size and model you get, and it's great to keep handy when you're in a pinch or if the power goes out during an ice storm.
Less Worry With Ice-free Surfaces
A little freezing rain or drizzle can quickly escalate to a full-scale layer of ice on all outdoor surfaces. Tackle snow and ice head-on with the Snow Melting Stair Mat from HeatTrack. This device, which sells for $59.95, reduces the strain and inconvenience of having to shovel snow and de-ice the walkway or stairs. Simply lay it down and plug it in to keep walkways dry and reduce the risk of slip and falls.
A Safety Heater for Small Spaces
There's always that one corner of the house that's cold throughout the winter months. Because space heaters can be dangerous and often lack energy efficiency, Dyson sought out to solve that problem. The Pure Hot+Cold Fan Heater is a blade-free device that monitors temps and adjusts accordingly.
This device retails for around $500 and also has a built-in purifying system attached to boost air quality, making it ideal for combatting odors and destroying underlying bacteria. It serves as both a heater and a fan that can be used year-round.
For The Avid Outdoor Sports Enthusiast
If you're the type that thrives in the snow and cold temps, chances are you like to play in it, too. Whether it's skiing, skating, 4-wheeling or sledding, your clothes are going to get wet fast.
Maybe your gear is too bulky to wash and dry each time. That's where the DryGuy Force Dry DX comes in. The machine plugs in and temps rise to 105 degrees. The hot fan quickly blow dries an array of clothes, boots and other items. The Dry Guy retails for around $73.
Listen to Tunes and Stay Warm at The Same Time
Do you have a long commute to work that includes walking? Try out the Moretek Bluetooth Beanie and Gloves set, which retails for around $25. A headphone-free hat with built-in speakers, it allows you to wirelessly connect to your phone and listen to music hands-free. It's perfect for any trek outdoors, as well as shoveling the driveway after the storm.
Stop dreading the next cold front. Make the most of winter with some of these helpful gadgets and gizmos. Finding the fun in life starts with having access to the best devices that make everyday tasks that much easier.
Copyright 2019, UnitedVoice.com