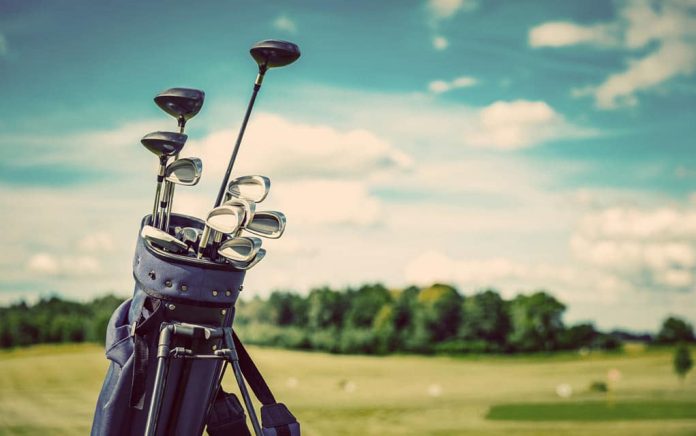 For the true golfer, the love of the game runs through their veins. Whether it's playing, watching, shopping or planning for that next big golf getaway, golf is a true passion for many Americans. And that's exactly what makes it so difficult to adapt when someone suddenly finds themselves struggling to play due to physical restrictions or mobility issues.
The good news? Science has come a long way. Today, you have a whole range of devices and mobility aids to choose from, each designed to help you bring your "A" game without struggling or becoming uncomfortable in the process.
Stewart X9 Follow/Remote Control Golf Caddy
This is a great mobility aid for someone who still can walk the course, yet may have poor upper body strength. It's also useful for people with chronic pain who might struggle carrying clubs.
The Stewart X9 is like a personal robot caddy. It's simple to guide and steer the cart through the green to the next tee or hole using the included remote, which also leaves your hands free to deal with other needs.
The X9 is also Bluetooth-friendly, making the connection between caddy and remote seamless. It has an integrated stabilizer and downhill braking to resist tipping, so you don't need to worry about small or large hills. You'll also find there's quite a few accessories available for it, including a rain cover, insulated cooler, travel bag and GPS device holder.
SoloRider Golf Car
The SoloRider gives the golf lover a chance to be one with the course by amping up the "average cart" a few notches. The seat has hydraulics and cushioned comfort to launch the rider as close to the green as possible — all while providing excellent support and stability. From there, the seat switches position with just a light touch of a button.
The rider can also easily access tools and clubs, which store easily in the front. A great option for someone who is independent and who lives to golf!
Caruca Single Rider Electric Golf Scooter
This machine takes the place of a caddy and a cart and is also an all-in-one mobility aid. With a wide-wheel base, the Caruca allows the rider to stand and maneuver the cart flawlessly. Like the SoloRider, clubs store easily in the front of the scooter – no worrying about strapping them onto the back or needing to disembark to gain access to your clubs.
The great thing about the Caruca is the fact that it isn't only good for golfers. In fact, it's just as suitable for use in other settings, too! A great choice for someone who needs a flexible, all-around machine.
Nickel Putter
Having issues with arthritis or nerve damage in your hands or fingers? Maybe bending causes back spasms or severe pain. This can make picking things up (especially a golf ball) painful.
If you or someone you love can relate, consider the Nickel Putter. It works like a traditional grasper aid, but the "fingers" on the end are specially designed for grabbing golf balls. No bending, no lifting, and no stress involved.
Whether you struggle with an unsteady gait or just feel a little worn-out after a long day on the course, the biggest takeaway here is that you don't have to let age, illness, or anything else slow you down. If you need accommodations, reach out to your course in advance. Ask what they have available – many will work hard to help find ways to get you back in the game.
Copyright 2019, UnitedVoice.com